Pacific Design Center in California
Introduction:
Name of building : Pacific Design Center in California .
Year of construction : Center Blue in 1957 ,Center green in 1988 , Center Red in 2011.
Architects : Designed by architect Cesar Pelli and Norma Merrick Sklarek for Gruen Associates.
Surface : 1,600,000-square-foot (150,000 m2).
Rising from the center of what used to be a low-scale residential and commercial area of West Hollywood, the Pacific Design Center is an enormous, and enormously colorful, landmark both beloved and reviled by its neighbors.
Designed by architect Cesar Pelli and Norma Merrick Sklarek for Gruen Associates, the complex was created to serve as a multi-use facility for the design community, containing everything from workshops to showrooms to restaurants. It rose in three major stages. The first (1975) was Center Blue, an enormous, bright blue building that almost immediately became known as "The Blue Whale" for its outrageous size and hue. Next (1988) came Center Green, a huge, faceted, bright green building. In 2011, the two buildings were joined by Center Red, a suitably gargantuan, pointedly curving, bright red building.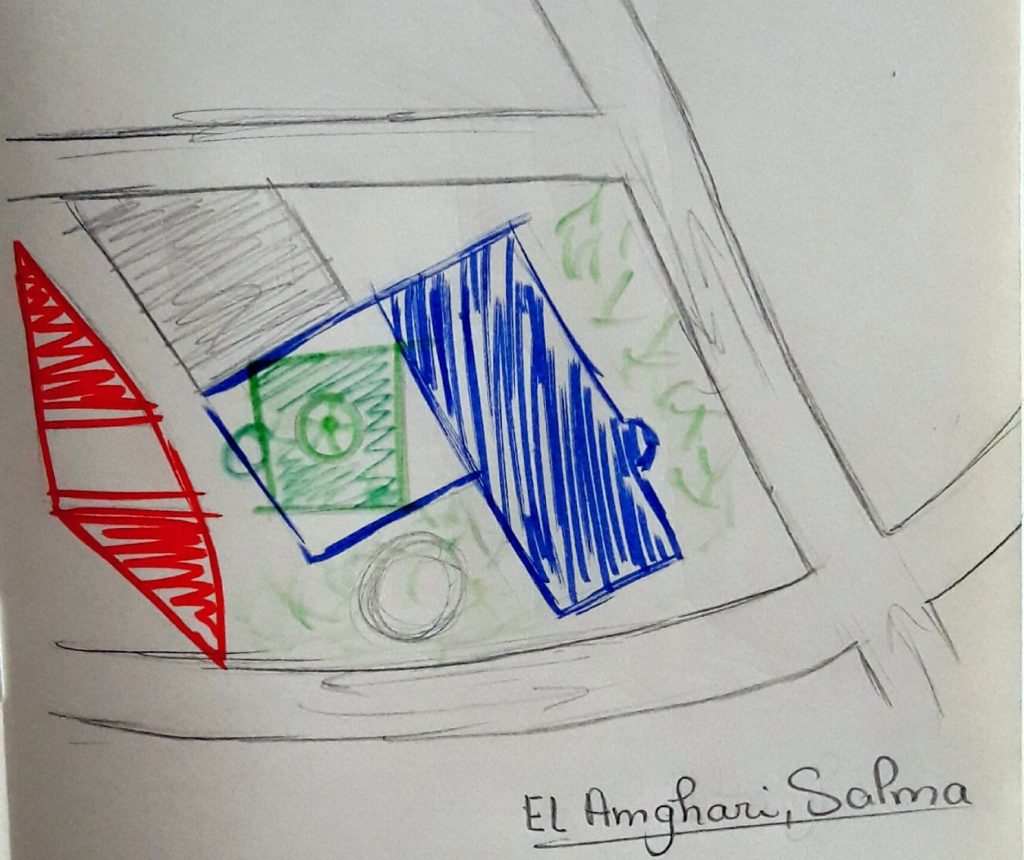 The PDC houses the West Coast's top decorating and furniture market, with showrooms, public and private spaces and used to host a branch of the Museum of Contemporary Art (MOCA). The Center has 100 showrooms which display and sell 2,200 interior product lines to professional interior designers, architects, facility managers, decorators and dealers.
The Pacific Design Center hosts many screenings, exhibitions, lectures, meetings, special events and receptions for the design, entertainment and arts communities.
Relationship with its surrounding :
The pacific design center has a slick glass skin design, emphasizing planes, unusual shapes, and cheerful colors. Pelli conceived of the buildings as oversized fragments fallen to earth, and indeed that is what they look like. They are united by central courtyards and walkways, but their interiors are much larger than any surrounding landscaped areas.
We can see in this picture how is the Pacific design center the center piece of this whole area, with it's various shapes and large height. The buildings surrounding it are noticeably a lot smaller and with usual shapes and colors.
Also it's mirrored exterior adds to it's beauty and make it even prettier when it reflects light.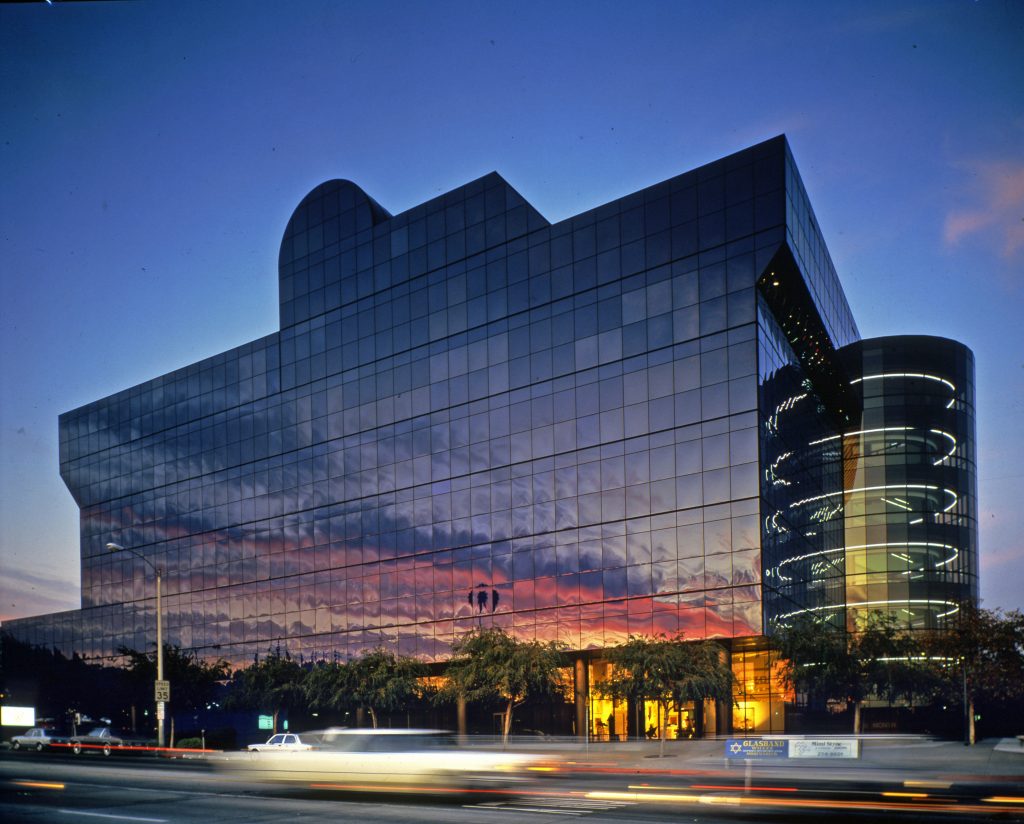 Its interior :
It's not only the exterior of the pacific design centor that has unique shapes and designs but also it's interior. The picture above shows some beautiful designs in the form of curled up straps that surrounds the interior pillars.
The interior is also, spacious and modern, thing that facilitate the mouvement of people inside and make the space less claustrophobic and stressfull.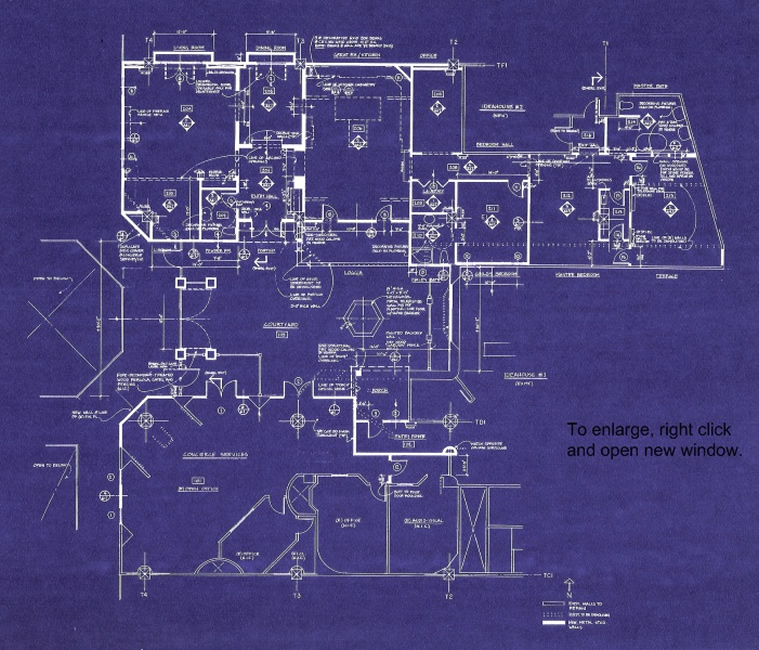 Light:
Light represents a very important role in the appearance of this building, since one of the things that add to its uniqueness is the color palette of the exterior, also the pacific design center is an icon of glass skin design and construction, thus without light it would loose a huge part of its charm.