Norma Merrick Skalerk
Architecture should be working on improving the environment of people in their homes, in their places of work, and their places of recreation. It should be functional and pleasant, not just in the image of the ego of the architect.

Norma Merrick Sklarek
Norma Merrick Sklarek is a famous black american architect. She was born in Harlem, but grew up in Brooklyn. Her mom worked in a clothes factory and her dad was a doctor. While she was a kid, her dad taught her carpentry skills. She receid most of her training and ability from him and played a huge role in her love for architecture.
Norma went to all girls high school in New York, then Barnard College for a year. Then spent the following years at Columbia University shere she majored and received her Bachelors in Architecture in 1950; She was one of two women in her class.
When she graduated, no architecture firms would hire her because she was black and n top of that a woman.
She first worked for the Public Works department(like streets, public buildings and parks)
In 1960, she was hired as Vice President of Gruen and Associates in Los Angeles.She worked there for over 20 years. Working there was a big leap in her career.
In 1962, she became the Gruen's first African American female director.
She worked on a lot of projects with Cesar Pelli like the US Embassy in Tokyo and
Throughout her career as an architect, it was common for women to be unacknoledged in their work because it was, and actually still mainly a male dominating field that focused on their self image whenever aclient was introduced to an architect, the presence and name of a female architect was often kebt unknown in order to "keep businesses running".
Indiana Courthouse:
This building was one of many that made her stand out the most and made her recognisable for her unique designs across the ocean.
Looking at this building nowadays we would still think that it looks modern but it's important to take into consideration that it was built over 50 years ago. Just the way we could see into it and the cool designs taht shows through it make it so unique and contemporary.
City hall, San Bernadino ( 1963 ) :
At the time these buildings were revolutionary and futuristic. It'sinteresting to see how modern and timeless they look, and how they fit in with new building built now considering they are from years and years ago.
Redisign of Los Angeles international Airport(LAX):
She lead this project in the early 1980s for the Olympics in LA.So they redid the airport to give it a more modern look.
The MOA (Mall of America) ( 1990):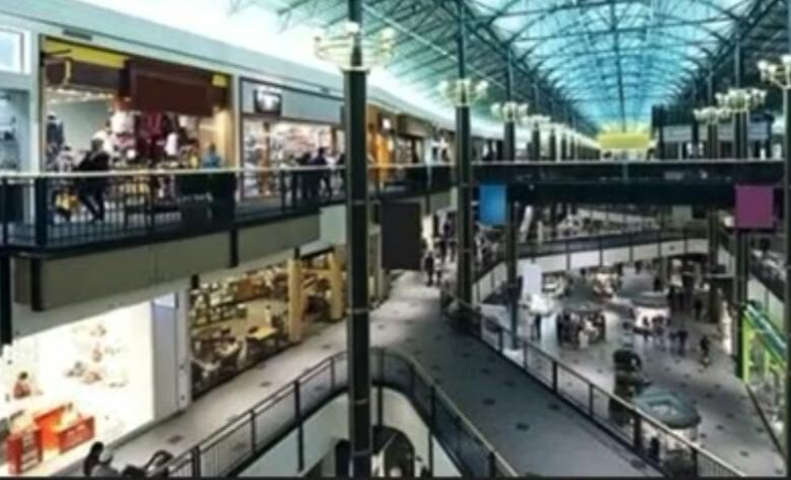 Norma was asked to design one of the called "neighborhoods" of the MOA (Mall of America) in 1990.
They were 4different neighborhoods when the mall was built and they wanted each one to look a little bit different. Norma designed one called The Courtyard of the Americas.
One thing that stood out when it was designed was that she wanted the lights to look like street lights and she also designed it in a way that the walkways are diagonal lines to make it look like a neighborhood.